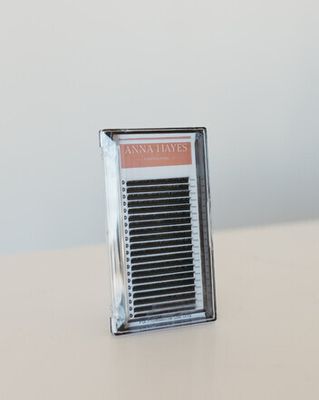 Ellipse flat lashes .20 C curl
$26.00
Out of stock
The unique shape of the ellipse lashes (elliptical, flat, eclipse) allows for a more dramatic lash look. Ellipse eyelash extensions are easier to apply than your everyday faux mink lashes. These extensions stay longer on the natural eyelash due to their lighter weight and ability to better bond to the natural eyelash.
Ellipse flat lashes are the perfect solution for attaining the appearance of a thicker and fuller set of lashes without actually adding the weight. Which makes them perfect for clients who are looking for thicker lashes, but lack the natural lash strength to support heavier lashes.
Another difference between flat and conventional lashes is the weight. Flat lashes are lighter, offering the width of a 0.20mm lash extension without adding extra weight. 0.20mm thickness flat lashes will feel like 0.10mm conventional lashes.

SKU: 10000-7-3